Alexandro Fernández is the second of eight brothers from an indigenous family of the Qom community and the first to reach university. He barely graduated from high school, at age 19, he loaded the essentials in the bed of his father's truck and together they traveled the 150 kilometers that separate the town of Quitilipi from Resistencia, the capital of the province of Chaco.
It took him a while to get used to the rhythm of the city; he missed his family and his community. He had to start working to support himself, but he didn't lower his arms. Today, he is 30 years old and has passed 80% of his Architecture degree at National University of the Northeast (UNNE). "My dream is to receive me and be an example of self-improvement for the other kids in the community, so that they can get rid of that fear, that image that we can only work in the fields," says the student.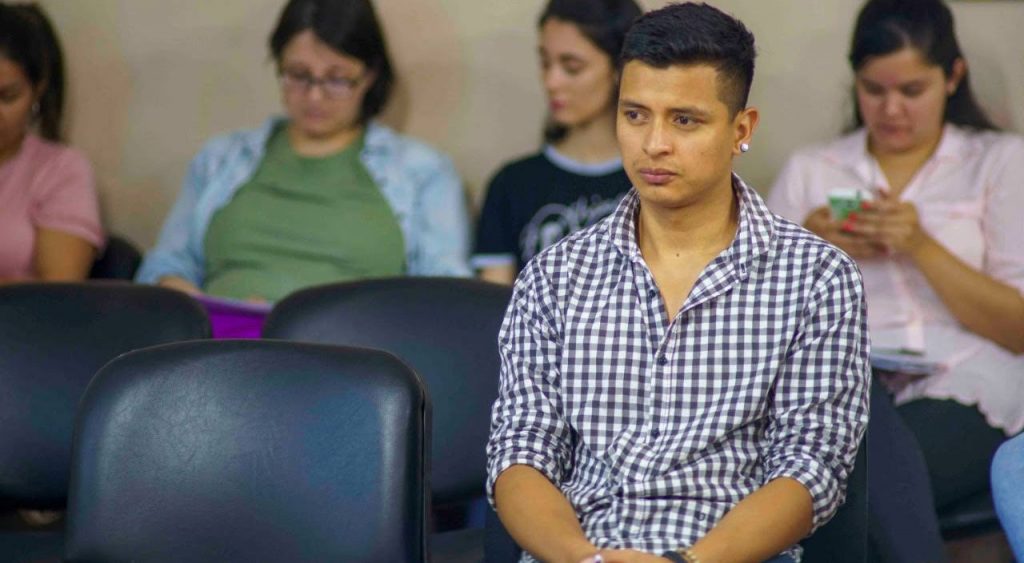 Evelin Ponce lives in Fontana, about 5 kilometers from Resistencia and, like Alexandro, she also belongs to the Qom people. She finished high school in 2014, but it was not until 2017 that she began studying the Teaching Staff in Initial Education at UNNE.
She really wanted to study law: "But she studies at the headquarters that the UNNE has in Corrientes and requires a two-hour trip and three buses. It took me a while to decide to be a kindergarten teacher and when I started, as a few years had passed since the end of high school, it was difficult for me to get into the rhythm of studying and understand, "she says.
But she just started, in a few months her grandmother and her father passed away. "Both lived with me, so the emotional and economic impact was great. Little by little I went through the pain, I started to work and, with the computer that one of my brothers was given at school in 2014, I am doing my degree, "she maintains.
Evelin is 26 years old, she is the fourth of 10 siblings and the first to go to college. "Today, my three younger brothers are already talking about what university career they could pursue," she says proudly.
The pioneer university in the inclusion of indigenous students
With stories similar to those of Alexandro and Evelin, this year there are 83 indigenous students, from the Qom, Wichí and Moqoit peoples of Chaco, studying at UNNE. To achieve this, the university has been working for decades. Although it was in 2011 with the creation of the Indigenous Peoples Program (PPI) that really made a difference compared to other universities in the country.
In Argentina, the indigenous population resides throughout the territory. However, only 15 of the 57 public universities that are part of the national education system have initiatives that promote the admission of indigenous people, support their educational paths, and offer academic activities related to their languages, histories, and contemporary life. In this context, the UNNE is not only a pioneer, but the program it developed "is unique in its kind," highlights Daniel Mato, director of the UNESCO Chair for Higher Education and Indigenous and Afro-descendant Peoples in Latin America at the Universidad Nacional Tres de February.
"The PPI arose because ―doing research from the University in the Qom, Wichí and Moqoit peoples of Chaco― we observed that there were no students from those peoples in our classrooms," explains Laura Rosso, coordinator of the PPI.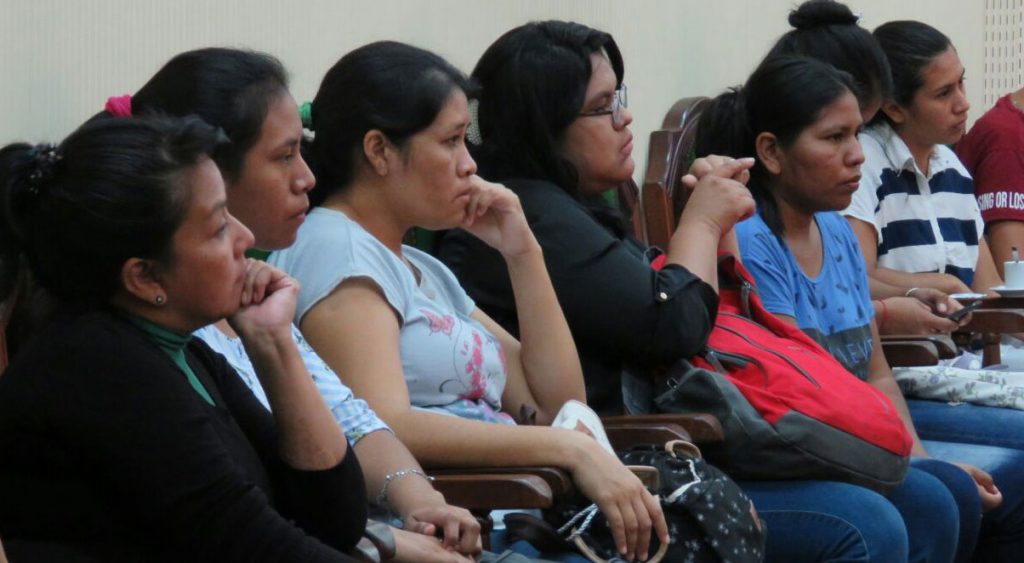 This is how this program was designed, offering scholarships (this year they will be $3,456 per month) and educational support to indigenous youth and adults who want to start graduate careers. And that also includes the training of managers, teachers and researchers on issues related to indigenous peoples and higher education.
But the program has another characteristic that distinguishes it, explains Rosso: "In compliance with the right to indigenous participation, an advisory commission was formed made up of representatives of the three original peoples." Together with the coordination of the program, the commission analyzes: the presentations of the applicants for scholarship holders, recommends the award of scholarships, and proposes criteria to examine the problems presented by students. The referents also participate as cultural tutors, transmitting the meaning that the admission of indigenous people to the UNNE has for the communities, accompanying students in the organization of cultural creation and recreation activities, and participating in the program's dissemination activities. In addition, this year the commission plans to add indigenous students voted by their peers.
Rosso adds that indigenous students "in addition to cultural tutors have peer tutors -students who have completed more than half of their studies, have been trained to fulfill that role, and in some cases, are indigenous-".
In fact, Alexandro Fernández is a tutor for a girl who is studying Graphic Design and two boys who are studying Architecture. "The idea is to guide them from a closer place," he explains.
In this sense, Alexandro is evaluating proposing to represent the students in the commission: "And thus, to approach first-hand the problems that the students are going through. Because the adult references of the communities are usually far from what it means to study today. With a younger brother, who is also studying at the university and is a tutor, we seek in this way to give back what the program gave us. It is a joy that our community, our people, seek to improve themselves and come to the University; we want to help with that."
This year Evelin has as her tutor a student from indigenous peoples who is already advanced in the same career that she is taking. "I see her as an equal, I feel more identified, I feel that they cost her the same things as me," she says.
Statistics that reveal inequality
"In 2019, the UNNE had 55 indigenous people enrolled. In 2021 there are already 83 ―of a total of 50,000 students―, of which 25 entered this year ―out of a total of 14,300 new enrollees―. Meanwhile, there are already 5 graduates: 1 technician in Library Science, 1 nurse, 1 lawyer, 1 technician in Management and Cultural Development and 1 teacher of Initial Education", details Delfina Veiravé, rector of the UNNE.
To put into context the work that the UNNE has been developing, it is worth noting that the scarce data available on the indigenous population correspond to the year 2010 and indicate that 10.99% have completed Higher Education (university or non-university ) and 6.70%, incomplete. "However, there are significant differences between some provinces," warns Daniel Mato.
In fact, in this study published in 2020 , Mato details that in some provinces the percentage of indigenous people aged 20 or over - who in 2010 had completed higher education - was especially low compared to the national average for this same population group (10.99%). For example: Formosa (1.9%), Chaco (2.5%), Salta (4.6%), Chubut (6.7%), Río Negro (6.9%), Neuquén (7%), Santiago del Estero (8.1%), Jujuy (8.4%) and Santa Cruz (8.9%).
Meanwhile, based on data from the Complementary Survey of Indigenous Peoples (2004-2005), the anthropologist Mariana Paladino points out in this report that in those years "only 15% of indigenous youth attended a Higher Education institution, while this proportion was 46% when considering the total national population."
The deficiency in statistics is not a minor fact: it generates an enormous disadvantage when designing educational policies for these communities.
Avoiding the invisibility to which the lack of data seeks to subject her, Evelin is taking three subjects online. To do them, she uses the netbook that was given to her brother in 2014 and since she doesn't have Wi-Fi, she uses cell phone data to connect. "Luckily, the University, in addition to the PPI scholarship, helps us with $700 a month to pay for data or internet, plus subsidies for teaching materials, bibliography and a bookstore," says Evelin. And she adds: "There is also a dining room scholarship, but I never asked for it. I can go to my house, it's close by, and I prefer other kids who don't have that possibility to use it."
Mato explains that the majority of indigenous students "depend on family help and/or income obtained through temporary jobs to cover transportation, lodging and food expenses."
How to devise a similar solution?
Now, what is the main challenge facing universities that seek to incorporate students from indigenous peoples? Laura Rosso explains: "Narrow the distance in cultural terms that careers have, of the knowledge and languages ​​of indigenous youth. The study plans do not contain them. That is the great challenge for universities, first to question what it proposes as the only valid knowledge to be able to include history, languages, ways of understanding the world and learning from indigenous peoples."
For his part, Mato thinks that "all the country's public universities could build programs similar to the UNNE's PPI. The problem is that the Higher Education Law (LES) does not ensure the educational rights of people and communities of African descent and indigenous peoples established in the national Constitution. That is why, together with a good number of colleagues and references from indigenous peoples and Afro-descendants, we have been proposing an update to the LES."
In addition, Mato continues: "The National University of Rosario (UNR) has a policy similar to that of the PPI of the UNNE. And another 13 universities have open or free chairs of indigenous peoples, but do not have funds for scholarships. In order for all universities to have programs similar to the PPI of the UNNE or that of the UNR, it is necessary to have a policy in this regard, endowed with the corresponding budget. If we had it, we would soon have programs similar to the PPI of the UNNE in at least those universities, while the UNNE and the UNR could improve the ones they already have."
Alexandro remembers that when he arrived at Resistencia it was difficult for him to ask or manage what he needed. He was submissive and had more of a waiting position. "Little by little I was generating the character that I have today. The system is not adapted to the ways of a boy from an indigenous community. Our community recently began to emerge from that place of inferiority. They instilled in us that fear that we are incapable, inferior, that we do not reason or have the capacity to get ahead, and less so in a university context."
Because of the PPI, Alexandro maintains, "I am where I am now. I feel like they took on the role of parents. When I didn't understand something, I went to his offices and they always helped me to understand and find a solution". Professionally, Alexandro dreams of having his own architecture studio, without neglecting his idiosyncrasies, carrying out actions that refer to to his community. Like when he designed the Napalpí Monument, which was recently inaugurated, and refers to the massacre of Qom and Moqoit indigenous people in 1924.
***
This note is part of the platform Solutions for Latin America, an alliance between INFOBAE and RED/ACCION, and was originally published on May 10, 2021.
You can read this content thanks to hundreds of readers who support our human journalism with their monthly support ✊. Bank an open, participatory and constructive journalism: join as a co-responsible member.