A few years ago, a group of women from the Parque San Lorenzo neighborhood, better known as Villa Trapito, began to organize themselves to generate responses to the multiple needs that existed in the area. The neighborhood suffered from flooding, did not have running water, did not have an electricity system, and garbage collection was not guaranteed. At that time, the Fundación Vivienda Digna helped these women to become benchmarks in the neighborhood. Today, they are working to convert a dump into a green space; project that received an award from the AVON Foundation that includes money to carry it out.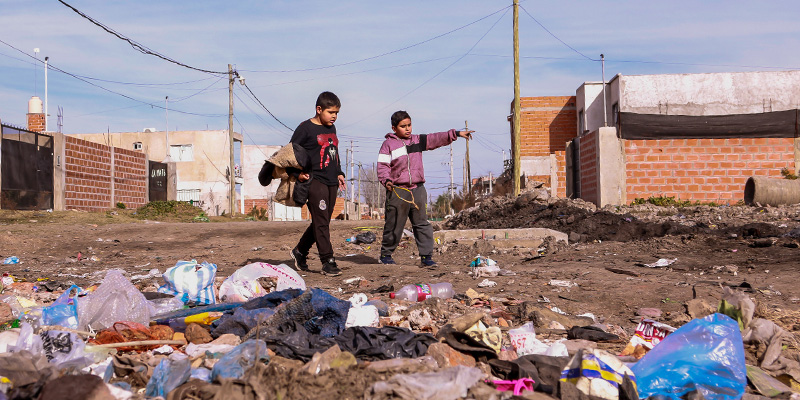 In Villa Trapito, in the Tigre district of Buenos Aires, around 500 families live. The foundation came about four years ago. "A participatory diagnosis was generated with the neighbors to see what problems they saw in the habitat. In the process, the inhabitants were empowered individually and as a community," says Maru Pinto, social manager of the organization's Trapito Project.
For more than forty years, Vivienda Digna has been working with low-income families in the construction, improvement and equipping of their houses. There are more than 35,000 who participate in her programs. Throughout her career, she has collaborated with the construction of houses in Buenos Aires and Misiones.
"Our mission is for the neighbor to be the protagonist. For this reason, we held meetings to strengthen community ties, which in the case of Trapito were quite fragmented. Almost every Sunday we organized meetings to meet up", says Pinto.
One of his first actions in the neighborhood was to get tanks so that the neighbors could access clean water. A network was created in conjunction with AYSA and, in this way, the service was regularized. "When we finished the diagnosis, we realized that the first conflict that affected everyone was water. They did not have a formal network, therefore, the water they drank was neither drinkable nor safe. We made the network and placed tanks and potholes in the houses", explains Pinto.
The referents
Developing infrastructure is possible when at the same time a network of neighbors is generated that gets involved. This is the case of Andrea Rebeca Robledo, one of the neighborhood leaders who has lived there for 15 years. She is a social psychologist, mental health operator and works with playful techniques with boys and girls. "I try to help and contribute in everything I can to the neighborhood," says Robledo.
When Vivienda Degna arrived in Trapito there were no consolidated references. "Little by little we began to get together with some neighbors so that they could participate in all the decisions. They were the link between us and the neighborhood. They began to be the voice of a lot of neighbors. They managed to transcend institutions and become benchmarks," says Pinto.
In this sense, Robledo remembers: "When I arrived, this was a forgotten place. Half a block away we have the creek and we always got flooded. It was unusual, every time it rained we had to go out in canoes. It was a very sad landscape. That was changing because there are many people who want to build a different neighborhood, who want to live better. We all have the right to have our basic needs met. For this reason, when they began to summon us to meet and make the diagnosis, I joined. And from that moment we are always thinking of something to improve our situation."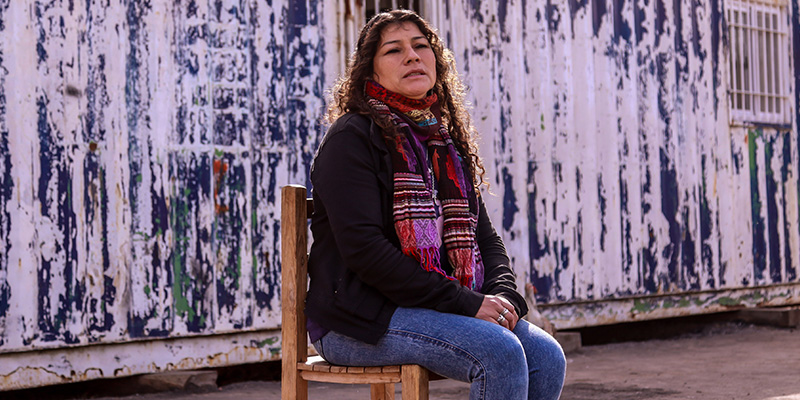 Robledo works in Trapito in a community space, known as El Container, which was set up in conjunction with the Foundation. "The neighborhood did not have any multipurpose space. In March 2020, together we fixed El Container, painted it and began to coordinate spaces with different actors", says Pinto.
Various activities are offered there for the community. "There are yoga classes, a support center, a toy library, a listening program for those who need to speak, and primary education for adults. They also come from the health center to care for the children and carry out vaccination campaigns," says Robledo.
In relation to working as a team with other neighbors, she says: "We learned to be constant and that it is important to unite to project and move the neighborhood forward. We are constantly throwing ideas to improve it. During this time we came together, we stopped getting angry and we got to know each other better."
Heal the earth
The Container is located next to a dump. And that is another problem that now seeks to be solved. "One of the conflicts that we saw in the diagnosis is that there is a lack of green spaces," says Pinto. Faced with this situation, the Project A Healthy Space for the Women of Trapito emerged, which seeks to convert the dump into a public and green space, for recreation, relaxation and meeting of women, girls and boys from the neighborhood. This initiative was selected for the AVON Foundation Award, which recognizes and financially supports five projects led by women that transform the lives of other women and children. The project will receive an economic allocation of 400,000 pesos and a training program for the referents and their teams.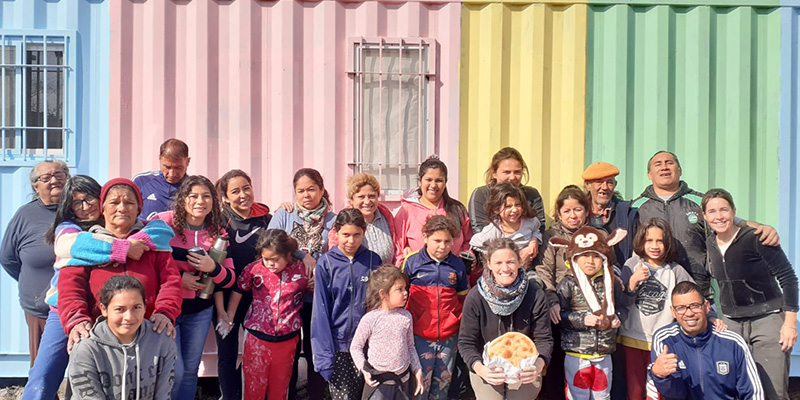 "There is a lot of work to do. We have to organize ourselves with the neighbors for the future. Once the dump is no more, we will have to continue working on the issue of waste so that a new one is not set up in the neighborhood. For this reason, we have already started to campaign and give talks on waste management," says Robledo.
The referent points out that the next steps are to generate new meetings with the neighbors and coordinate with a landscaper to design the square. The award guaranteed that the project could be completed.
"Space is very large and we have to heal that land, which is contaminated. We recently had a training session with the Recicla Tigre municipal area and they explained to us the process to restore the place," says Robledo. If asked what the key is for the project to be successful, Robledo replies: "The most important thing is to add everyone's ideas. We all have to articulate and work together."
---
This note is part of the platform Solutions for Latin America, an alliance between INFOBAE and RED/ACCION, and was originally published on September 9, 2022.
---
You can read this content thanks to hundreds of readers who support our human journalism ✊ with their monthly support. Bancá an open, participatory and constructive journalism: join as a co-responsible member.